We know seaweed as the slippery ocean plant that brushes up against our toes, and as a key element in our sushi, salads, and soups. But did you know that seaweed is a versatile skin, hair, and makeup ingredient?  
One of the most prominent types of seaweed is algae. Algae serves multiple purposes in skin care, especially in terms of gelling, thickening, and stabilising formulas. While different kinds of ocean plants like brown algae and sea kelp are common in our products, the specific kind we're focusing on here is Asparagopsis armata: red algae.  
There are several types of seaweed and algae, and each kind has its own set of unique benefits. Let's discover what red algae brings to the table!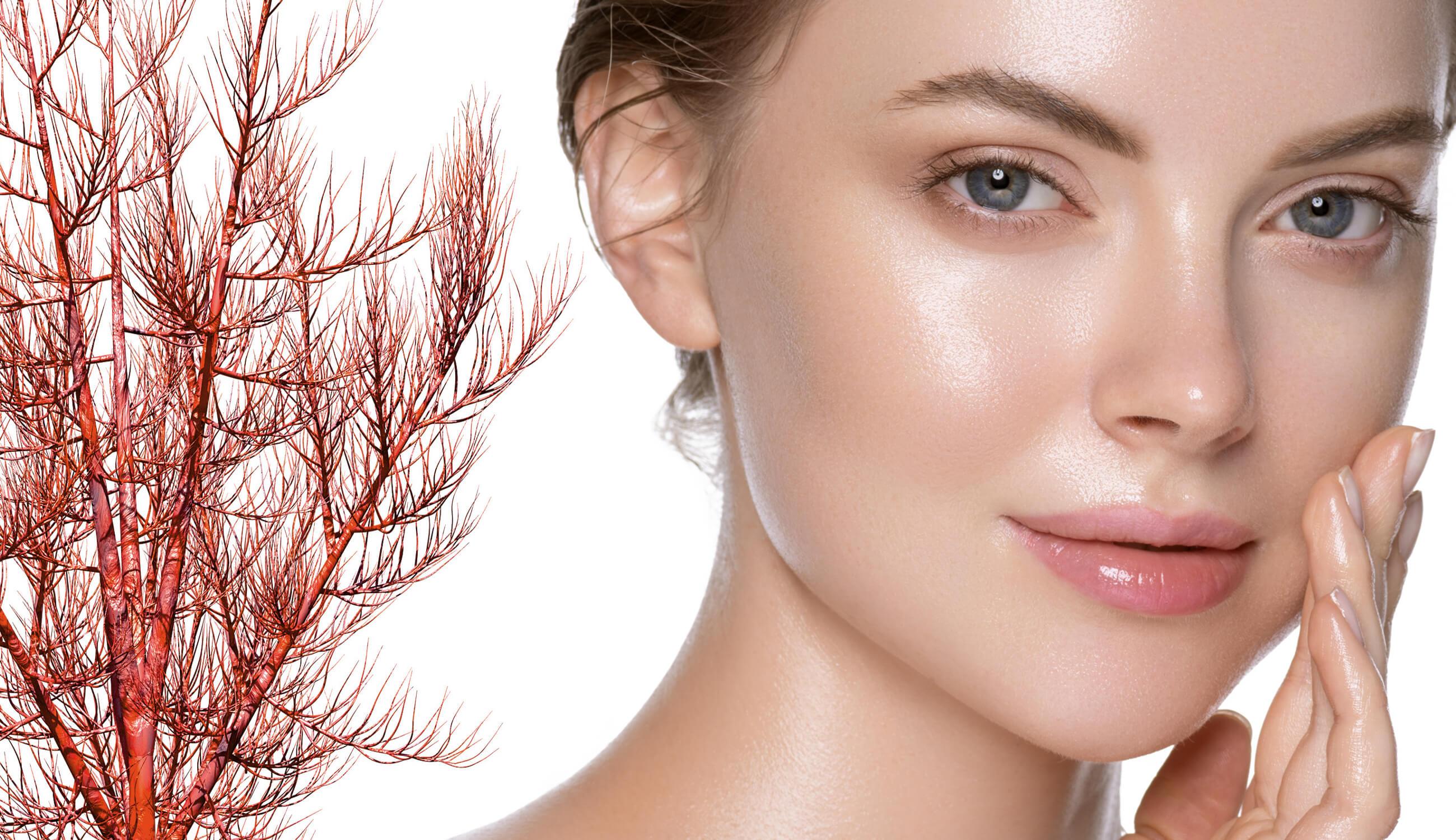 4 Benefits of Red Algae for Skin
1. Antioxidant Defence
One of the most well-established facts about red algae is its protective properties. Red algae from the Asparagopsis genus have shown antifungal and antibacterial activity. Asparagopsis armata specifically contains molecules such as bromoform and dibromoacetic acid to stimulate that activity. Interesting tidbit: broform is actually what makes the algae smell so strong!  
This property makes red algae an effective and natural alternative to chemical preservatives.
Seaweed also boasts plenty of beneficial compounds like polysaccharides (complex carbs), proteins, lipids, pigments, and vitamins, among other substances. These nourishing ingredients are readily absorbed into the skin. Certain bioactives, like carrageenan, make it possible for red algae to protect skin from environmental stressors. 
2. Sun Protection
In terms of sun protection, red algae contains mycosporine-like amino acids, known as MAAs. These amino acids function as antioxidants, helping to absorb solar energy and protect organisms from UV rays. This suggests that red algae can be effective in cosmetics to support SPF functions.  
We all know sun damage is one of the leading factors for visible ageing – so using red algae in your skin routine is a wise move. By using products with red algae (alongside a trusty natural sunscreen), you're helping to ensure that your skin looks fresh and youthful for as long as possible.