Gone are the days when lavender was nothing more than grandma's secret weapon for freshening up the powder room. From milk tea to marshmallows, cleansers to masks, it's safe to say that this singular purple bloom is bigger than ever – and has been hailed a hero in the skin care world.  
For those weighing the pros and cons of adding lavender oil to your beauty arsenal, we're here to make your decision easy. We'll give you the details about what makes this flower unique, and how to use its benefits for a clear, calm complexion. 
An Introduction to Lavender Flower
This legendary botanical belongs to the mint family, but its taste and aroma are wholly unique. The strong, crisp scent profile has been described as a mix of mint and rosemary with a sweet, floral twist. It's long history as a beauty and medical treatment suggests that lavender oil is far more than just a pretty plant. 
Lavandula angustifolia has long been enjoyed in its oil form for its lavish scent and healing effects. Queen Elizabeth loved using lavender as a perfume, and even added it to her tea. Victorian ladies loved using lavender oil as perfumes, and it was even used as an antiseptic in the First World War.  
Today, we celebrate lavender oil as a means to fight headaches, reduce stress, and even keep bugs at bay (bye bye, mothballs)! We adore the benefits of lavender oil for skin, and take any chance we can get to slip it into our beauty routines.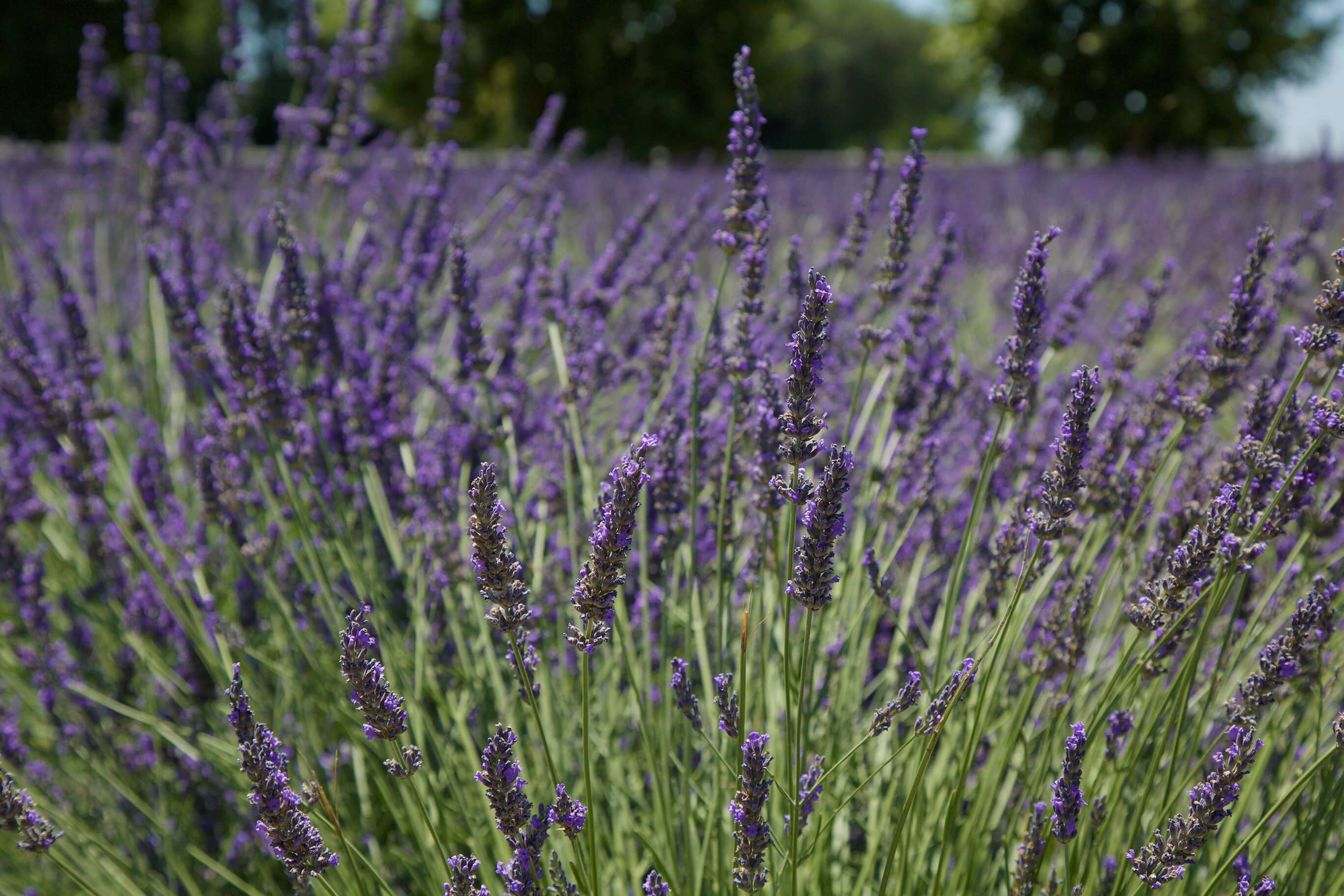 How is Lavender Essential Oil Made?
Needless to say, lavender oil has always been a favourite among essential oil lovers. But how exactly do those flowers transform into their well used oil form?  
Lavender is usually hand harvested from the fields. The flowers are tied together in bunches and laid out to dry for several weeks. This is to prevent the oil from going rancid, and the buds are more easily removed from the stems when they are dry.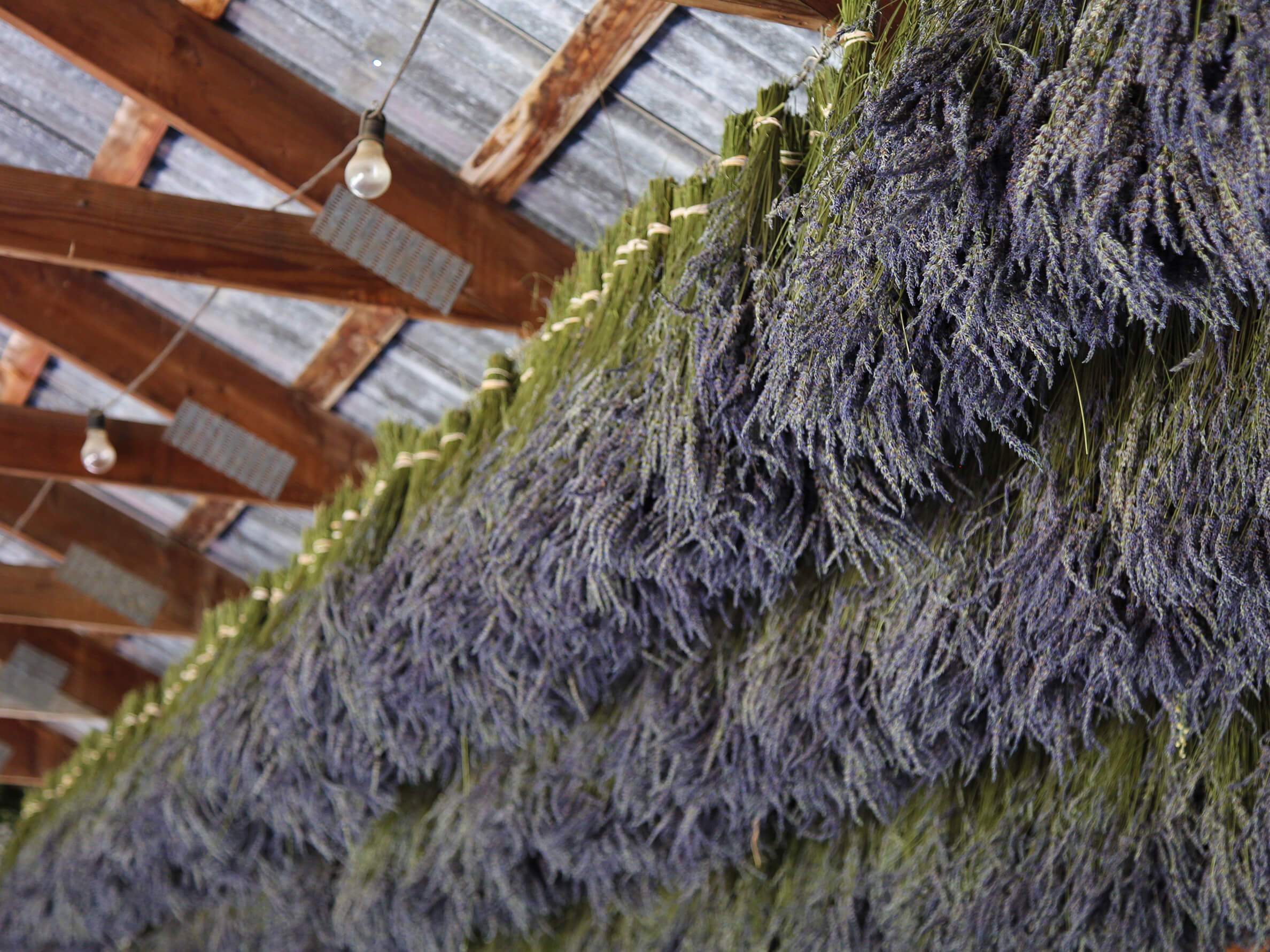 Once the flowers are sufficiently dried, it's time to begin steam distillation. Steam distillation ensures you get the most benefits from lavender, without being contaminated by acetone or hexane used in solvent extraction methods.  
During distillation, lavender buds are placed above boiling water, and as the boiling water gently steams the lavender, the high pressure and heat push oil out of the flowers. The steam carries the mixture of steam and oil to a condenser – this is where it's cooled and turns back into a liquid. The steam becomes a hydrosol, and precious drops of lavender oil are naturally separated. 
6 Benefits of Lavender Oil for Skin
With skin care entering the self-care realm, and more of us who are enjoying a 10 step Korean skin care routine more as pamper time rather than a chore, lavender oil for skin is a match made in heaven. Lavender oil not only boosts potent anti-inflammatory properties, but is also ultra soothing for skin with a therapeutic scent. Here are all the ways to use lavender oil for skin. 
1. Fights Blemishes
Yes, it makes perfect sense to use an oil to fight blemishes. Blemishes often flares up when your skin does not have enough oil. Dry skin can start to overproduce sebum (your skin's natural oil) to compensate, leading to clogged pores and blemish formation. Lavender oil gently moisturises skin, and is non-comedogenic for pores.  
Lavender oil is naturally antibacterial, meaning that it kills blemish-causing bacteria that might infiltrate your pores. This makes the purple flower perfect for preventing, calming, and healing painful breakouts.  
Who said that full coverage makeup has to clog pores? We included antiseptic lavender oil in our BB Cream and 2nd Skin Concealer, for full coverage that leaves skin refreshed and soothed. Combine them with a  targeted treatment plan infused with tea tree or witch hazel for a one-two punch at blemishes.