We're in a committed relationship with green tea: a superstar ingredient with major benefits for skin and health. Sure, it's been one of the world's most popular beverages for centuries – but it's still relatively new to skin care and beauty.  
Let's shine a spotlight on the many green tea benefits for skin, and how to use it effectively for maximum glow.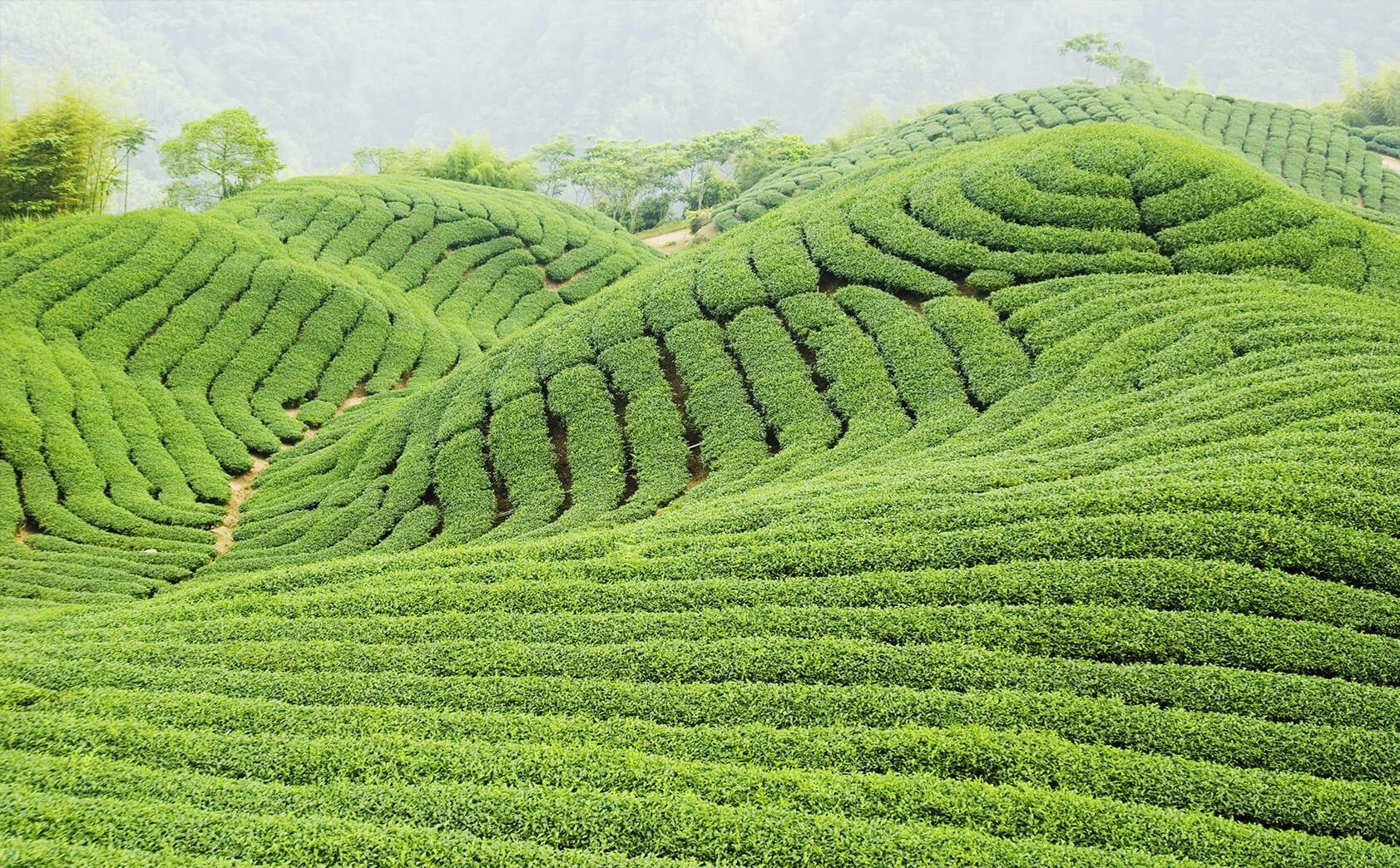 Green Tea Health Benefits
First, let's talk about the origins of green tea. In the 7th century, Japanese monks visiting China to study Zen Buddhism returned home with their new discovery of green tea's wonderful healing properties. In the following centuries, drinking green tea became a staple for Japanese monks, imbuing them with energy and mental focus that enhanced their meditation.  
Today, green tea has developed a shining reputation for its high levels of antioxidants. But that's not its only star quality; green tea health benefits also include detoxing, calming inflammation, and an ability to reduce blood pressure and cholesterol. 
While these impressive green tea health benefits can be enjoyed by simply drinking it, applying green tea on skin also has its perks. Let's cover the six top reasons to use green tea for skin!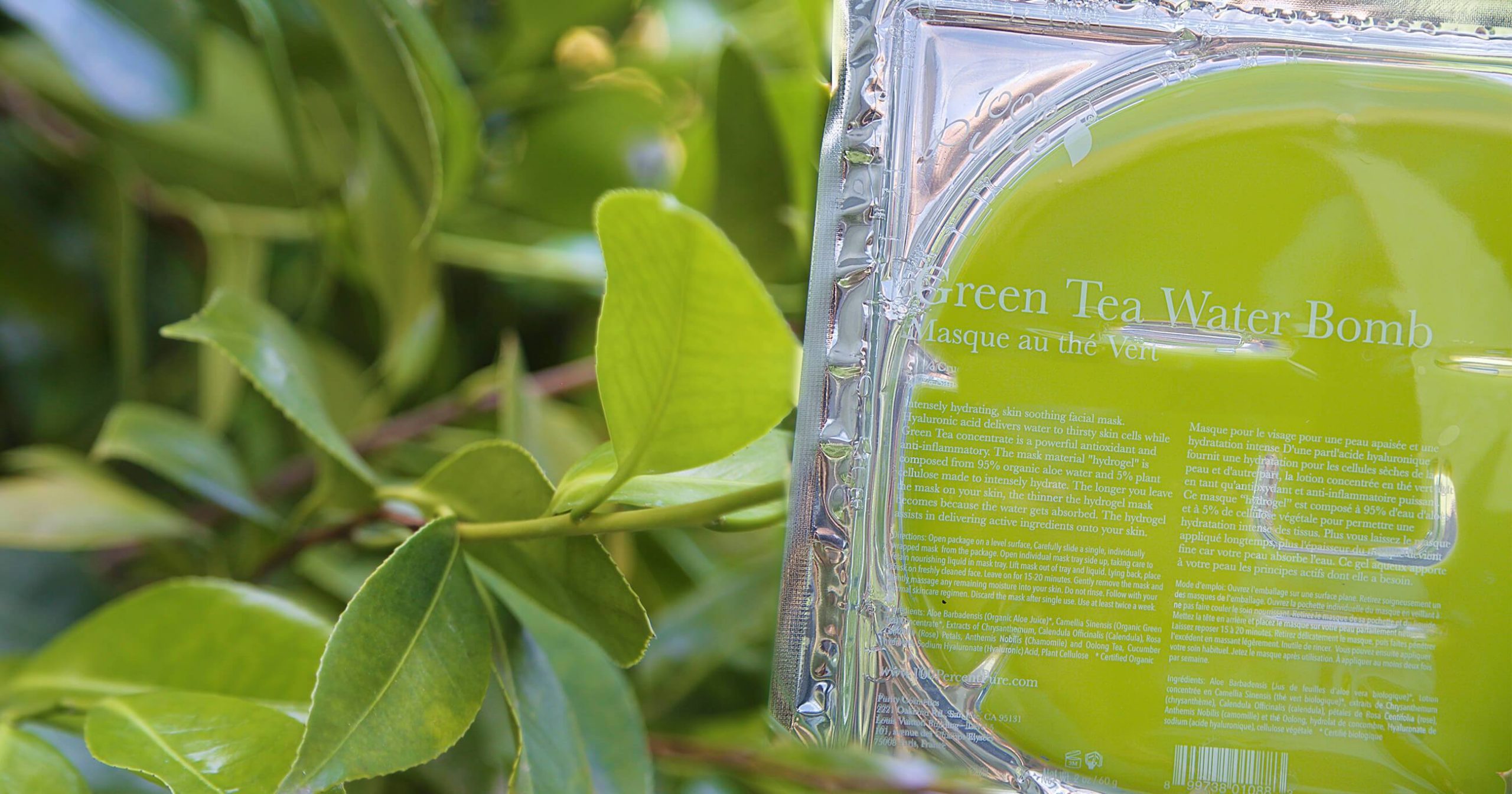 Benefits of Green Tea for Skin
Green tea fights skin cancer

by promoting DNA repair. It contains a powerful antioxidant called EGCG, which fights DNA damage from UV rays to prevent skin cancer. That means it's also a potent anti-ageing ingredient that combats signs of premature ageing when ingested or applied topically.

Green tea has powerful 

anti-inflammatory properties

, thanks to its high content of polyphenols called catechins. The catechins in green tea reduce irritation, redness, and swelling. 

Green tea is a powerful antibacterial agent for treating blemishes and unclogging pores. Polyphenols in green tea

damage bacterial membranes

and fight against infection, meaning it helps kill systemic bacterial inflammation for calm, clear skin.

Green tea is chock full of vitamin B2 and 

vitamin E

, both essential for skin health. B2 plays an essential role in maintaining collagen levels for youthful skin structure and firmness. Vitamin E supports new skin cell growth and also acts as an intense hydrator for dry or imbalanced skin.

Caffeine and tannins

 in green tea help shrink blood vessels around the eyes, making it a miracle for treating puffy eyes and dark circles. 

Coffee Bean Caffeine Eye Cream

 is packed with green tea and coffee, for powerful skin depuffing and brightening action.

The benefits of green tea for skin expand to your hair, too! Green tea leaf fibers are proven to 

stimulate hair growth

, as catechins and polyphenols stimulate cell turnover in hair follicles.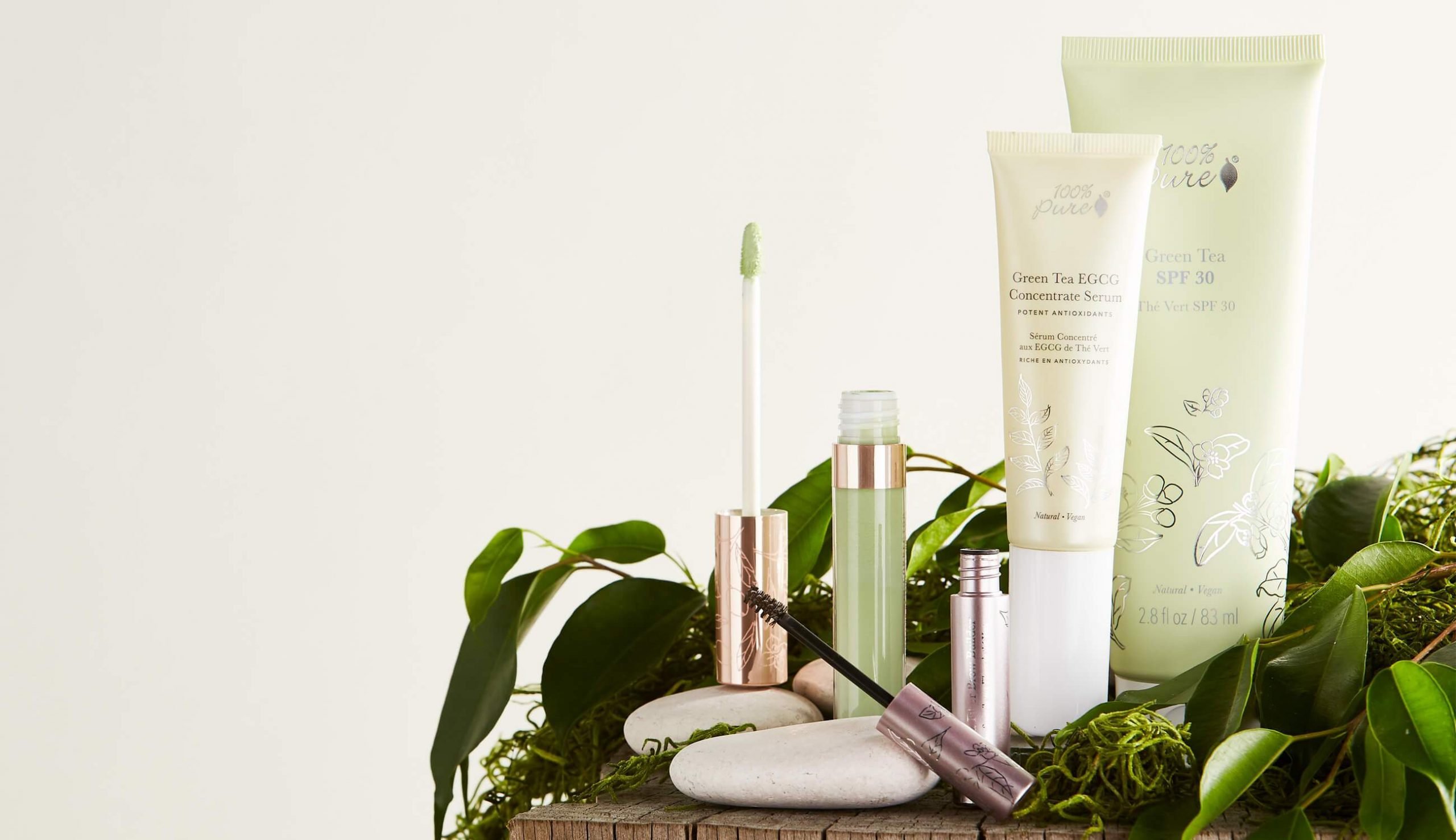 How to Use Green Tea for Skin
Antioxidants are a powerful piece in the anti-ageing puzzle, because they work to reduce inflammation and free radicals that accelerate skin ageing. Green tea is a particularly valuable ingredient when it comes to antioxidants, because it contains EGCG: a compound that counters the effects of pollution, sun damage, and chemicals.  
To reap the benefits of green tea for skin, stick to a targeted skin care routine to powerfully counteract cellular damage, and reinforce your skin's natural ability to defend itself. We've laid out a green tea routine to get you started! 
Step 1: Cleanse
When it comes to cleansing with green tea, you have lots of options. The key benefit from them all is a blend of redness control, toning power, and removal of environmental impurities. Check out your options for green tea cleansers: 
Matcha Cleansing Balm

 | Ideal for removing heavy makeup, sunscreen, or debris. This concentrated formula is made with matcha green tea, meaning it will help with redness while the added benefit of being extra gentle for dry, sunburned, or sensitive skin.

 

Matcha Oat Face Scrub

| Ideal for deep cleansing or double-cleansing. Scrubby texture removes deep-set debris, buffs away dry patches, and maintains a toned complexion without redness.