As the largest–and in many ways, most vulnerable–organ in the human body, the skin is prone to a wide range of concerns. In this article, we'll discuss five of the most common skin concerns, along with their symptoms and causes. More importantly, we'll recommend the top natural treatment options for each concern, to help your skin get back to its usual, happy self!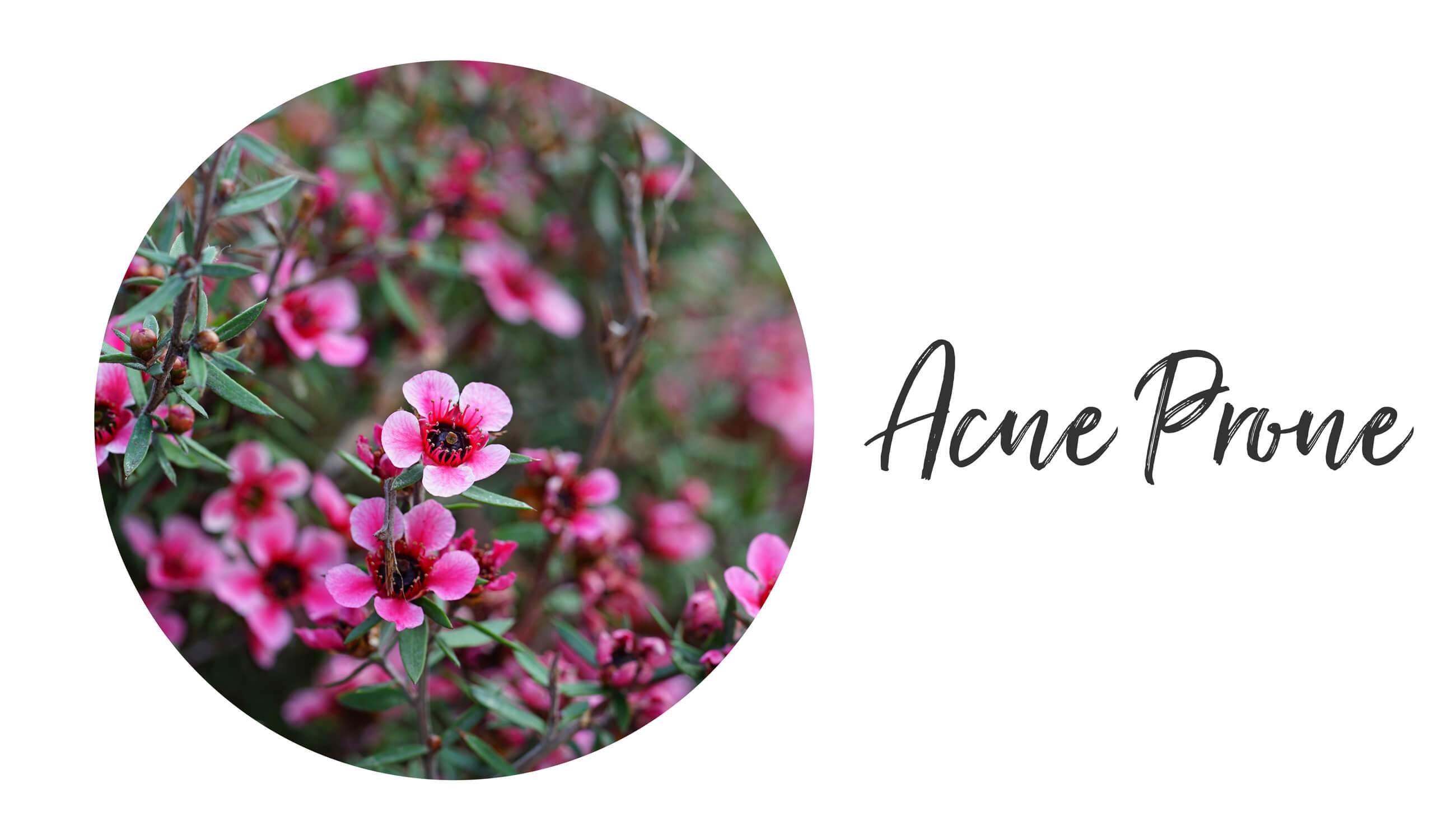 #1: Blemish-Prone Skin
We're told that blemishes are a teenage problem, but many of us continue to suffer from blemishes long after our teenage years. Studies have found that between 40-55% of adults between 20 and 40 years old suffer from persistent, adult blemishes. Different people may experience different types and intensities of spots, and for different reasons. 
Hormonal blemishes normally begin during your teenage years, but it can crop up any time your hormones are out of balance. To fight hormonal blemishes, then, it's important that you focus on re-balancing your hormones. While many skincare products will tell you that they can solve all of your skin woes, we believe that skincare should be one step in your healthy, self-care regimen. Especially when it comes to hormonal blemishes, it's important to support your skin from within. Make sure you're getting enough exercise and drinking enough water; and concentrate on eating a balanced diet with plenty of healthy, fatty acids, vitamins, and minerals. You can also try taking a supplement to support hormonal balance; these include evening primrose oil and holy basil (tulsi). 
In some cases, your blemishes may be caused by a vitamin deficiency. This is another reason why it's important to eat a balanced diet that includes plenty of vitamins and minerals. These ingredients are crucial when it comes to maintaining the health of your skin, as well as your overall health.
Many people may not be aware that their improper hygiene is a major contributor to blemishes. Examples of improper hygiene that can cause blemishes include using unclean makeup brushes, sleeping on dirty pillowcases, and touching your face with dirty hands. If you're not sure what's causing your blemishes, you may want to step back and consider whether or not your daily hygiene may be a contributing factor. 
Whatever the cause of your blemishes, staying hydrated, getting enough sleep, and managing stress may help to reduce your symptoms. We also recommend using natural skin care products such as 100% PURE's Tea Tree collection to gently treat spots. These products combine the antibacterial properties of tea tree with the neem in willow to fight blemish-causing bacteria. Twice-weekly exfoliation can also help to reduce blemishes, as it clears up clogged pores and helps to remove dead skin cells.