Contouring is a trend that's here to stay. It creates flattering lines in the face, and can obscure any curves or edges you'd rather not spotlight. Highlighting has become a makeup phenomenon — everyone (including us) is obsessed with achieving brilliantly glowing skin via super shimmery highlighters.  
In this blog we'll teach you how to contour your face, how to apply highlighter, and how to contour and highlight for your face shape (we'll help you identify your face shape, too). We'll point you to the right products for each step, including which natural foundations will work best as a highlighting/ contouring base, and will show you which tools to use to get the job done right!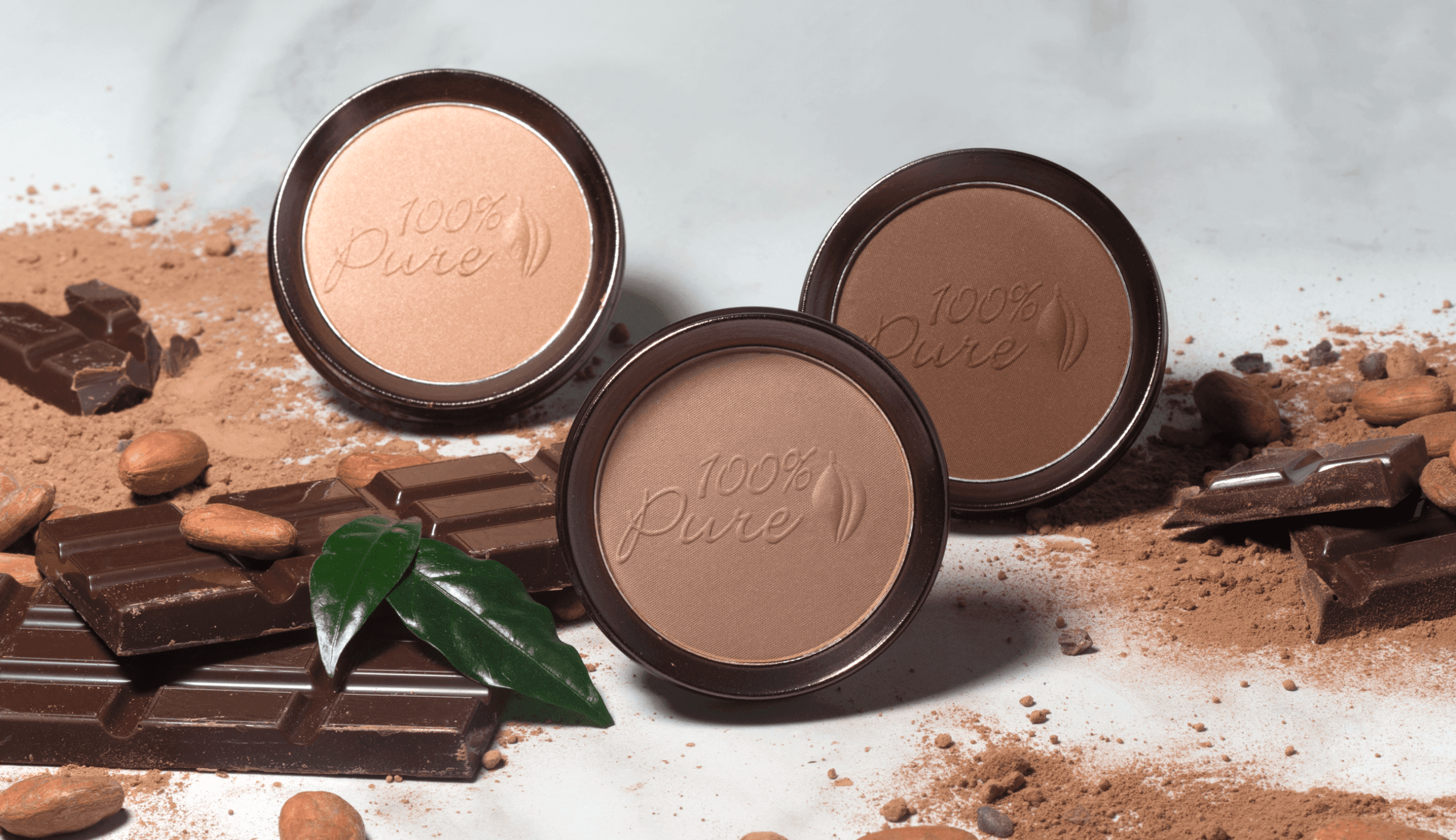 What is Contouring?
Essentially, when you contour you're using shading or shadows to create an illusion of recession. Use contouring to help define or reshape your facial features. The areas that are not darkened or shaded then stand out! This can make your cheekbones look more pronounced, your nose more narrow or even help you reduce the appearance of the beloved soft under chin. You'll instantly transform to a more sculpted Adonis self. 
PRO TIP: The key to successful contouring is to always use an opaque matte powder, liquid concealer, or cream foundation.  
What is Highlighting?
When you use the technique of highlighting, you're doing the opposite of contouring. The areas that have this lighter shade or shimmer will be accentuated and more pronounced. By applying a highlighter or using a strobing effect, you can help emphasize the areas of your face that naturally catch the light.   
PRO TIP: To avoid an early 2000's frosted cupcake look, make sure to choose a highlighter with undertones that complement your skin tone for the perfect subtle sheen. 
Foundation/ Concealer Options for Contouring