We love round things: doughnuts, the moon, and lovely round faces. But after adding base makeup, a round face can lose a lot of dimension. Maybe your routine is as simple as BB cream, or as intricate as foundation, highlight, and concealer. No matter your routine, adding coverage means you lose your angles, and end up looking a little flat.  
To add a little structure, we're covering the steps for how to contour a round face shape. We'll also include the best products to use, and some general do's and don'ts of contouring!
Highlight 101
Highlighting is to the face what hot sauce is to a burrito; it just makes everything a little better. Usually when we talk about highlight, we're referring to a shimmery product that we layer onto the high points of the face. This often includes the highest point of the cheeks, the cupid's bow (upper lip), the nose, and a few other areas depending on your face shape. This type of highlighting works for enhancing the face shape. But it won't create as much dimension as a more traditional highlighting/contour routine — especially for rounder face shapes. 
Highlight doesn't have to mean shimmer or glow. It can also refer to creating dimension in the face with lighter colours using base products. This process enhances those features and draws more attention to that area of the face. Similar to painting a canvas, highlighting with base products affects the face shape, rather than the skin finish (as with shimmery highlighters). 
Contour 101
Contouring helps to create darkness, and is essentially the opposite of highlighting. Contouring is adding a darker shade of base product, to create or deepen a shadow. Adding contour results in more angles and structure. Contouring can create the illusion of a more slender, angular face, whereas highlight expands whatever it touches. To avoid lack of shape and a widened appearance, 'cutting' angles with contour will become your new secret weapon. 
How to Contour a Round Face
The ultimate goal of contouring (and highlighting) a round face is to achieve more of a heart shape. We want our face to be slimmest at the chin, widest at the cheekbones, and create angles and dimension from all directions.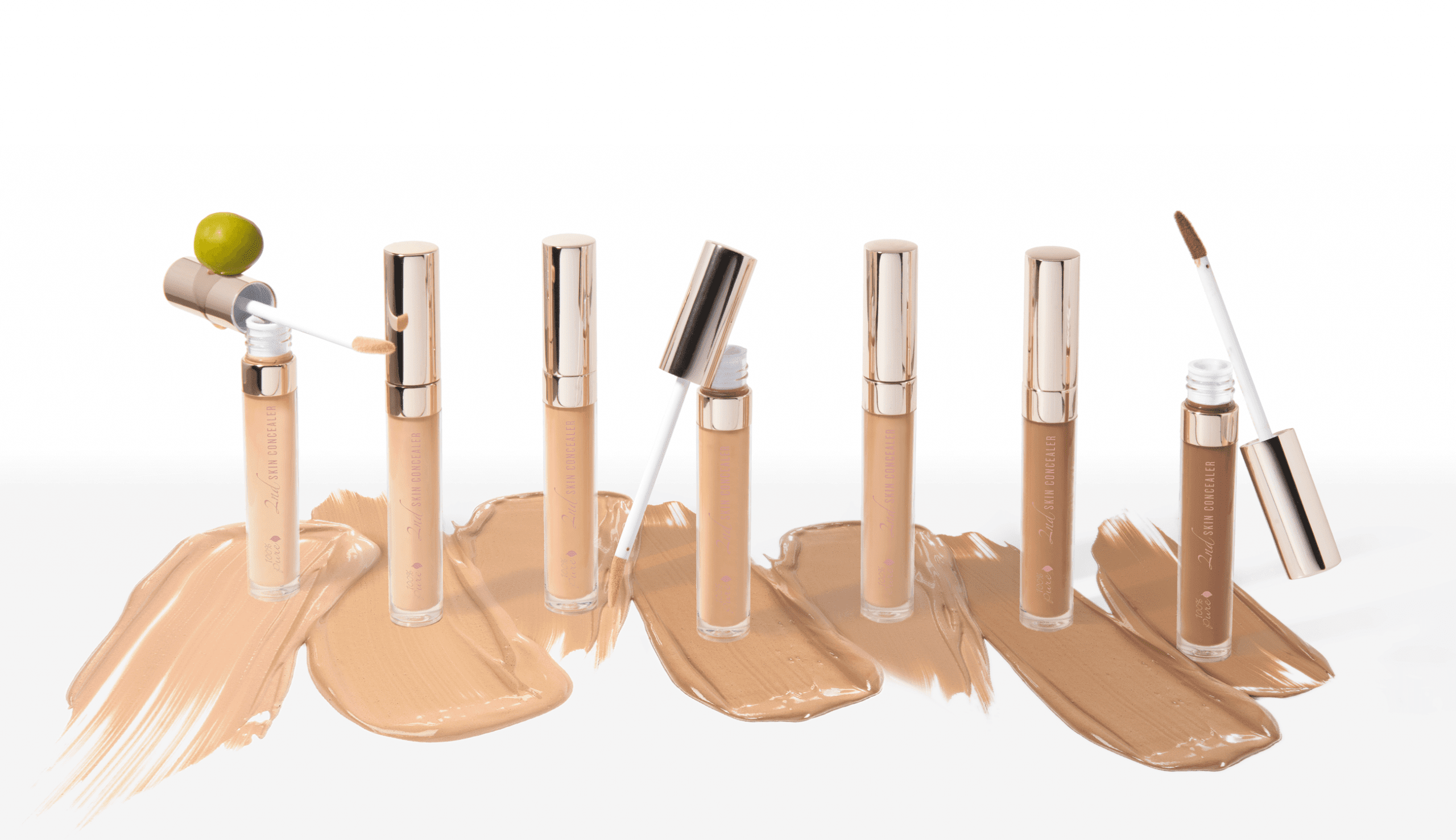 Step 1: Highlight
As with most face shapes, you'll want to add a lighter concealer under the eyes for a bright, refreshed appearance. We prefer a liquid concealer like our 2nd Skin Concealer for highlighting, but a liquid foundation will do just as well. Choose a shade that's 1-2 shades lighter than your skin tone.